Eyelash Extensions & Lash Lifts
Lash Lifts
Eyelash Extension Sets
Eyelash Extension Fills
Eyelash Extension Fill Memberships
Before Your Appointment
How to Care for Your Lashes
Eyelash Extension F.A.Q.
Lash Lifts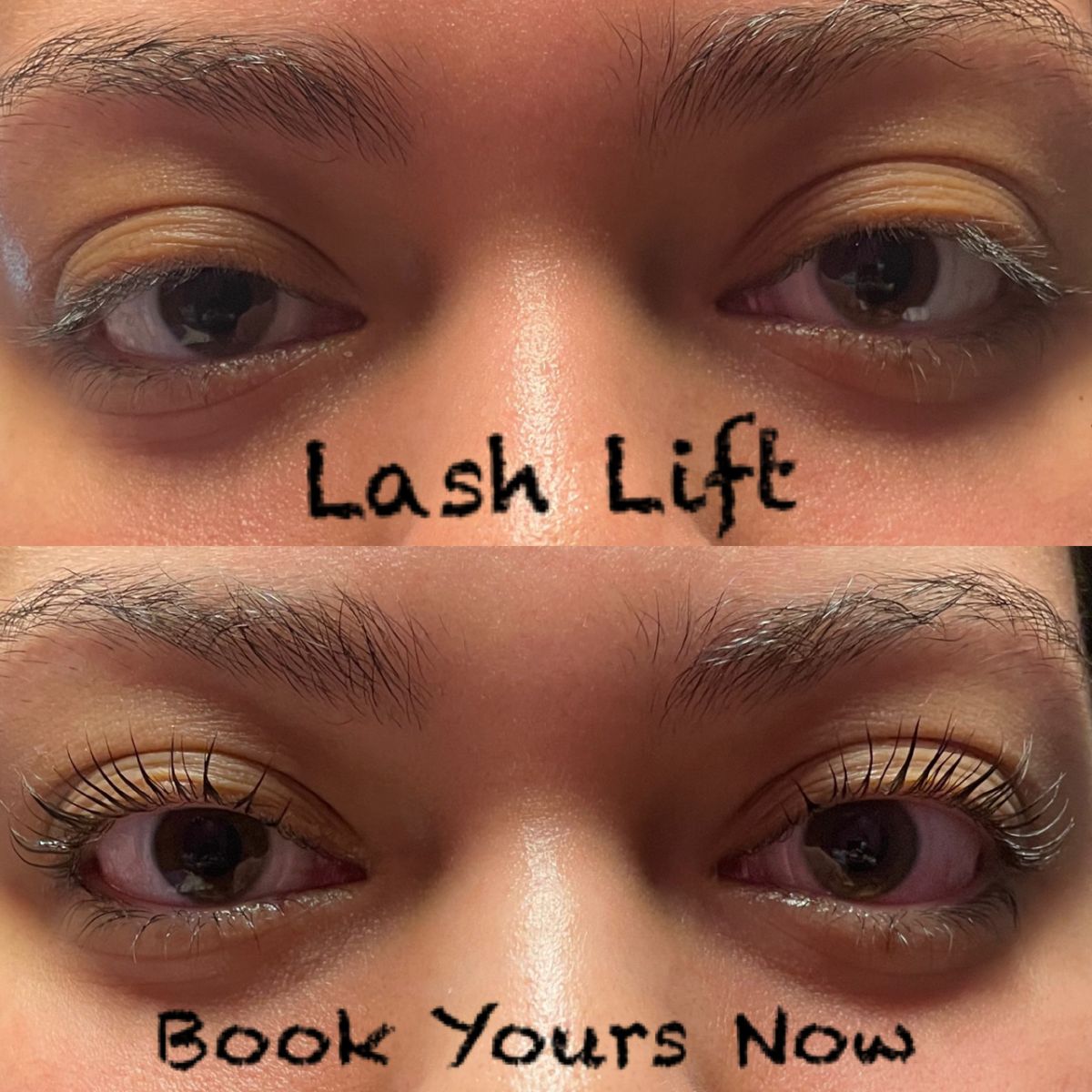 Enhance your natural ;lash line
Great Low Maintenance way to enhance your eyes.
Most people have straight lashes
so they think they aren't very long
Lashes up to 4 to 6 weeks
May add a tint to give a thicker look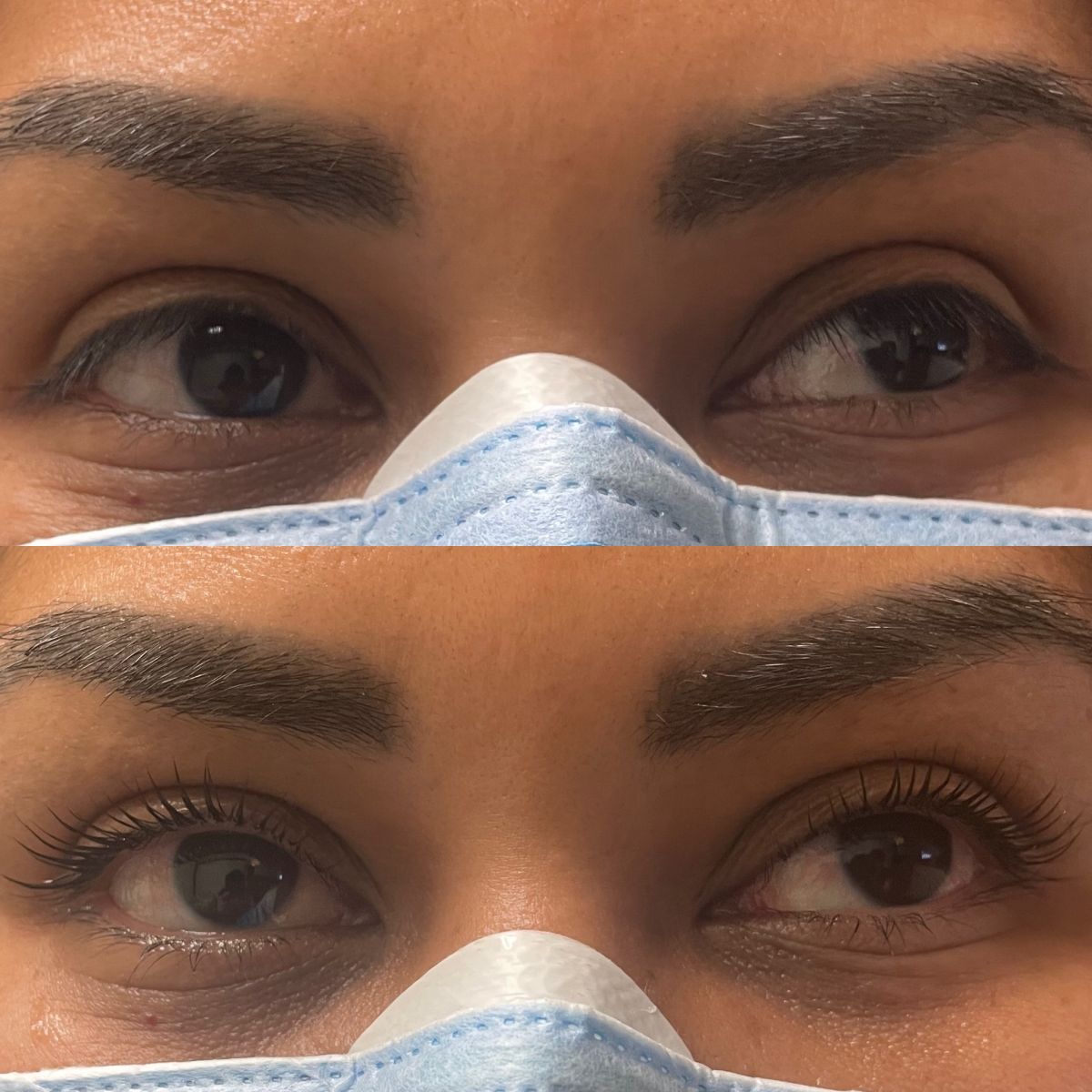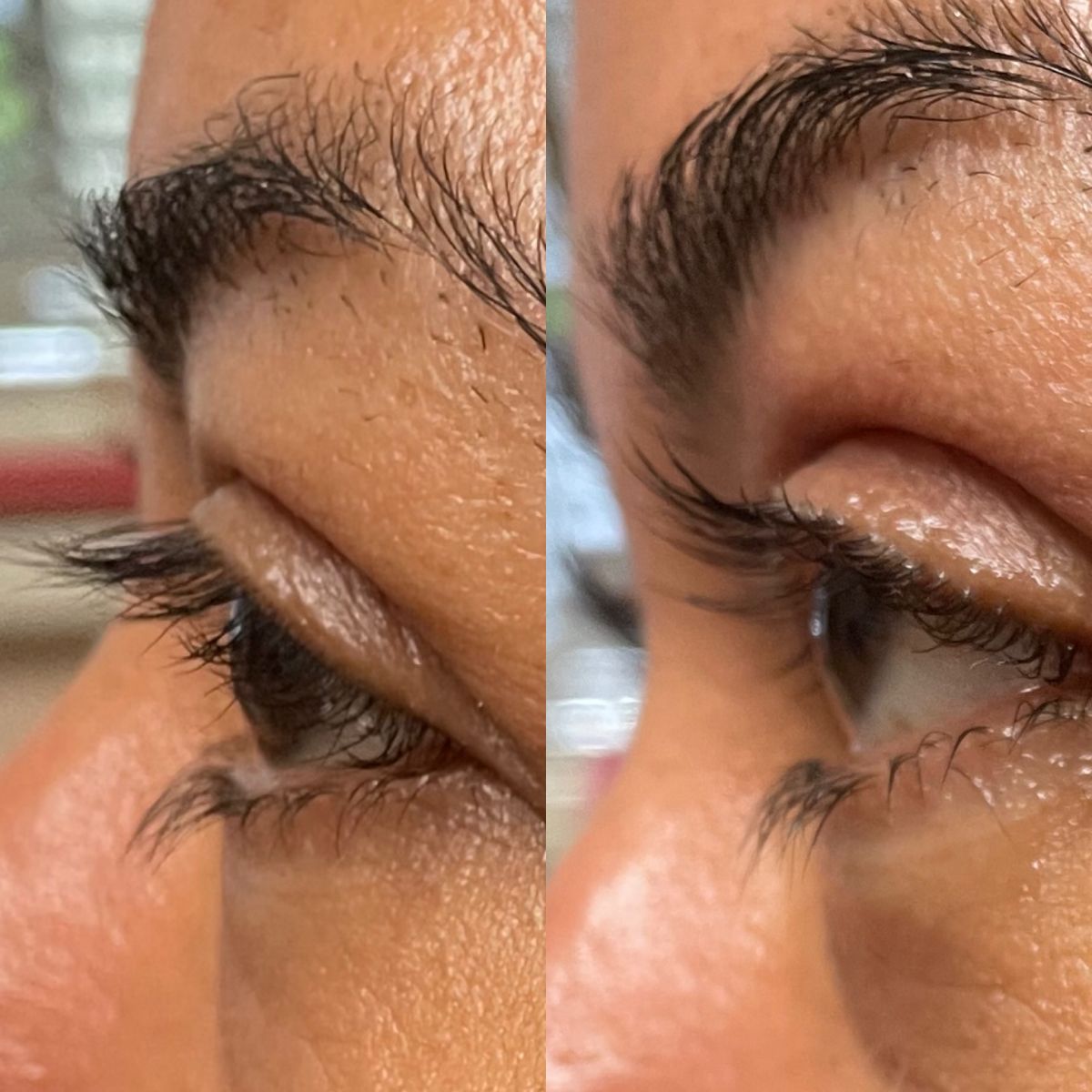 Lash Lifts $85 Lash Lift with Tint $100
Eyelash Extension Menu
Classic/Single Lashes $145
Get a "your lashes but better" look with a Classic
set. You will get one extension per eyelash in this.
To enhance length and thickness.
Most clients like to book a fill every 2-3 weeks

Hybrid/Fan Mixed Lashes $195
Hybrid sets are a combination of classic and
volume which gives you a softer volume look.
This is specific for those that want an in between set
just a little more fluff but still natural looking.
Volume/Fan Lashes $250
Volume sets are customizable to your preference.
Volume Sets give a fuller and more dense look for
more coverage and a more dramatic effect. They
can also be used for sparse lashes to cover gaps
or damaged lashes.
Lash Add Ons
Lash Removal $50
Need a break? Let us gently and safely remove those
extensions using a mild solvent, cleanser & wash.
Approximately 20 minutes
Extra Cleanup $15
If you have mascara on that needs a deep clean that our
normal cleanse doesn't get off we will need to do this extra
cleansing. This may or may not cut into your time that's
used
Colors $15
Add some color to your lashes with colored extensions.
Service Fix $0
This service is to provide our Lash Technicians the
opportunity to correct an issue or concern you may
have with the results of a recent visit. Typically a "Fix"
must be booked and redeemed within 48 hours of your
last visit. *Please notify the Salon about your concern &
any relevant details.
Lash Fill Other Salon
$35 add on to any refill pricing
Includes a consultation to determine the style of curl and
the length you have on your lashes to best match the new
ones we are putting on. The Pricing of the refill will be
determined if 20%, 40%, 60% or 80% of the lashes needs
to be added. $35 extra will be added to the regular price
of our fills depending on how many you needed added.
This service is for new clients coming from a different
salon that need a fill to replace any missing lashes.
Typically, it's best to remove any current lashes applied
to avoid any issues with application of new lashes or
any adverse reaction and to make sure the lashes
match, by doing this you can receive 20% off your new set

.
Eyelash Extension Fills
Lash fill appointments are for lash maintenance; it is
best to come every 2-3 weeks as the extensions will
fall as your natural lashes will shed (this is normal!)
Some lashes can up to 4 weeks but might appear
more uneven or patchy. To keep your lashes looking
great we recommend using a face wash made for
eyelash extensions and reduce the use of oily products
to keep the glue from breaking down faster. After
4 weeks, you will need to book a return full set.
Classic/Single Refills
25% Fill $70
50% Fill $85
75% Fill $95
Return Full Set $115
Hybrid/Fan Mix Refills
25% Fill $85
50% Fill $105
75% Fill $120
Return Full Set $140
Volume/Fan Refills
25% Fill $100
50% Fill $125
75% Fill $150
Return Full Set $250
Eyelash Extension Fill Memberships
Get your extension fills done at a discount price every
month with complimentary extras. $20 set up fee, no
cancelation fee, may cancel anytime after two month. If
sick or out of town may roll over for the next two months.
| | |
| --- | --- |
| Gold Membership | |
| 1 - 40% Lash Fill | Extra Lash Fill 30% off |
| 1 Brow Wax | 30% off all upgrades addons |
| Free Lash Removal | New Lash Sets 20% off |
| 5% off Products | |
| $85 / mo | |
| | |
| Platinum Membership | |
| 2 - 40% Lash Fill | Extra Lash Fill 40% off |
| 1 Brow Wax | 40% off all upgrades addons |
| Free Lash Removal | New Lash Sets 25% off |
| 10% off Products | 1 Lip Wax |
| $125 / mo | |
| | |