All organically grow, hand-picked and handmade without any severe heating or hydrogenating processes that can affect the nutritional content and potency of natural ingredients to create products that contain potent healing and beautifying properties. Vitamins are captured in their all-natural fresh base, offering dramatic results as actual seeds, pulps & peels impart regenerative & healing powers that only nature can produce. Many of these ingredients are combined with pure waters drawn from a thermal hot spring lake from Hungary containing minerals and trace elements found nowhere else on earth.
Free of parabens, animal by-products, propylene glycol, sodium lauryl sulfates, harmful colorants and fragrances, mineral oils, petroleum, and other harsh cosmetic chemicals.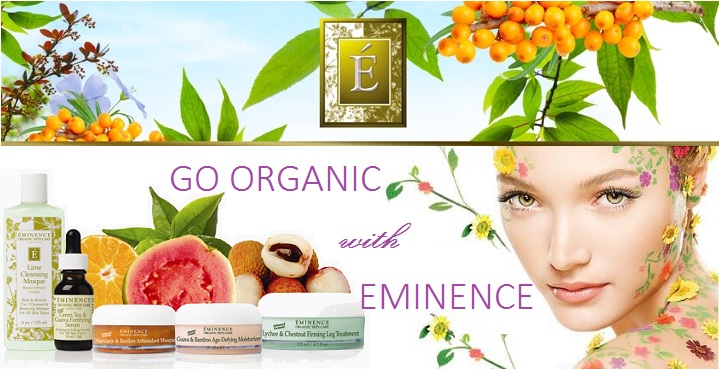 Our Organic Facial Collection
Our 60 min Facials are more detailed in Cleansing,
Exfoliating, Steaming, Masking with a Hungarian Facial
Massage & a Mini Cloud9 Neck, Shoulders & Head Massage
30 min & 60 mins
Our Organic Advance Treatments Collection
Extra Exfoliation, Correction & Strengthen the skin.
Our Organic Advance Treatments & No Peeling Peels
- Arctic Berry Enzyme Treatment
Our arctic berry enzyme exfoliant breaks down and removes
dead skin to leave your skin feeling refreshed and new. A
blend of four antioxidant-rich plants prevent the visible signs
of aging, while essential vitamins, minerals and Omega 3
fatty acids replenish the skin's moisture and restore the
appearance of elasticity.
60 mins
Book Now
- Blueberry Detox Firming No Peeling Peel
This naturally exfoliating peel deep cleans pores and tones
the look of skin. The combination of raspberry juice,
blackberry juice and pineapple extract is high in vitamins and
antioxidants that will nourish and refresh your skin. Plus,
lactic acid will remove dead skin cells and improve the
appearance of your skin's texture.
60 mins
Book Now
back to top
- Pumpkin & Orange Enzyme Treatment
Organic pumpkin and orange with rich herbal oils and honey
for antiaging skin helps exfolicate dead skin off to let your
skin breath better.
60 mins
Book Now
- Arctic Berry Pro Advance No Peeling Peel
Deeply exfoliates skin and refines and evens the look of skin
tone. Contains very strong antioxidant and age-defying
benefits which helps to reduce the appearance of
inflammation and redness.
60 mins
Book Now
back to top